China's economy sees growth as eurozone's slump eases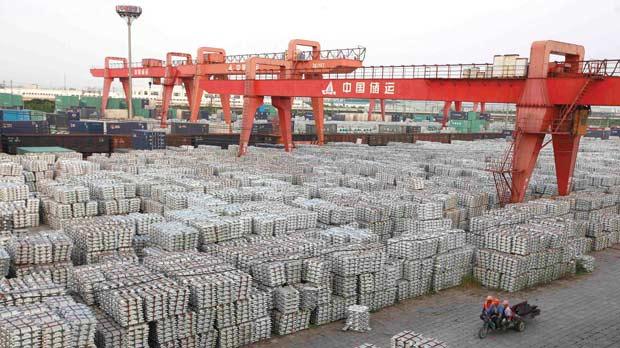 Chinese manufacturing returned to growth in November for the first time in over a year and the deep downturn in eurozone factories eased slightly, according to business surveys yesterday.
Yesterday's purchasing managers indexes suggested China, whose economy has misfired this year, is regaining its vigour going into 2013.
If sustained, it could prove vital for the world economy next year since a meaningful recovery in Europe still looks a long way off.
While the decline among the eurozone's embattled factories eased to an eight-month low in November, the latest PMIs showed the economy is on course for its worst quarter since the depths of early 2009.
Data due from the US was expected to show manufacturing growth slowed slightly in November.
"They could be worse. We're not in a situation where all the manufacturing PMIs are heading downwards," said Philip Shaw, chief economist at Investec in London.
Yesterday's final reading of HSBC's China manufacturing PMI rose to 50.5 in November from 49.5 in October, the first time since October 2011 that the headline number has topped the 50-point growth threshold.
The big emerging economies that have contributed most to global growth in recent years have been sputtering of late, with India expected to post its weakest full-year GDP expansion in a decade and Brazil logging an unexpectedly weak third quarter.
That has left investors once again hoping China will take up the slack, after seven straight quarters of slowing growth.
"There is growing confidence that China's economy bottomed in July-September, with signs of firmer external demand," said Hirokazu Yuihama, a senior strategist at Daiwa Securities.
The euro hit a six-week high and shares rose after the release of yesterday's PMIs.
Markit's eurozone manufacturing PMI rose to 46.2 in November from October's 45.4, though it stayed below the 50 mark dividing growth from contraction for the 16th straight month.
But Chris Williamson, chief economist from survey compiler Markit, said the PMI appeared to bottom out in July and slowly reviving export demand in markets like the US and China should further help arrest the fall in production and job cuts in eurozone factories.
Comments powered by

Disqus