Mind the cyclists...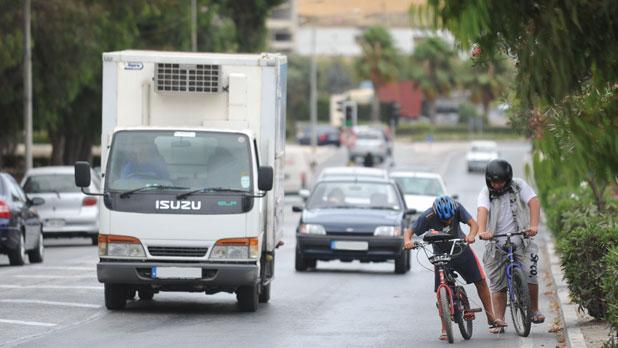 The Bicycles Advocacy Group (Malta) has expressed concern about an increasing number of cyclists who are being hit by car doors.
It mentioned incidents in Constitution Street, Mosta; Mikelang Sapiano Street, Zebbug and near misses along the Strand in Sliema.
In the most recent accident in Zebbug a cyclist was thrown three meters down the road with such force that the impact split his crash helmet.
"In these kind of cases it is almost impossible for the cyclist to avoid a car door flung open into their path and this is always a potential hazard when riding alongside parked cars," the group said.
"The best advice that the Bicycle Advocacy Group can give cyclists and car drivers alike is for car drivers to be aware of cyclists in this area and keep a lookout for them, while cyclists themselves should keep well clear of the door zone. This does of course mean riding a little further out into traffic, and while using bright colours and lights at night time helps, this wider riding position also has the benefit of making riders more visible to car drivers," the group said.
"Equally areas where drivers and passengers disembark can be particularly hazardous. Shopping and entertainment areas, schools, colleges and other venues where people may be in a rush and less observant. The darkened streets of winter don't help, while double parked cars increase the risk by taking up more of the carriageway. Local councils can also help by ensuring that double parking, which also slows other traffic is properly policed and by posting anti-dooring and dooring awareness posters in roads where such incidents are known to occur."
Comments powered by

Disqus