Zebbiegh murder: Court says denial of bail was justified
The man accused of the murder of Christine Sammut in Zebbiegh two years ago has lost a claim that his human rights were breached when he was not granted bail pending his trial.
Kenneth Gafa', Ms Sammut's former partner, filed his plea before the Constitutional Court.
The court was composed of Chief Justice Silvio Camilleri, Mr Justice Giannino Caruana Demajo and Mr Justice Noel Cuschieri.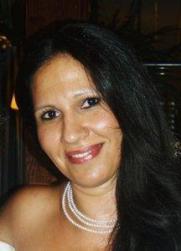 Christine Sammut
Mr Gafa argued that his right to a fair hearing had been violated by the refusal of the courts to grant him bail. He said that he had been arrested by the police in December 2010 on charges of the murder of Christine Sammut. He had repeatedly asked to be granted bail but his requests were denied by the court hearing the criminal charges,
The First Hall of the Civil Court had ruled against Mr Gafa' and said that the state was entitled to prevent crime and that this was a legitimate basis for the deprivation of liberty. In this case there were relevant and sufficient reasons for Mr Gafa' to be denied release on bail since his personality was worrying and the safety of his alleged victim's relatives, including her minor daughter, had to be taken into consideration.
Mr Gafa' then appealed from this judgement to the Constitutional Court.
In today's ruling the Constitutional Court said that an individual was entitled to freedom but the lower court was satisfied that there were valid and objective reasons for bail to be refused. The criminal court had based the refusal to grant bail on the fact that the evidence against Mr Gafa had not yet been heard. This reason could not, of itself, justify the continued detention of Mr Gafa. Furthermore, this reason was no longer valid once the principal witnesses had been heard.
The court added that the reasons given for the refusal of bail included the fact that Mr Gafa' had a criminal record and that he was unemployed and could not therefore give adequate guarantees. These reasons were not sufficient to justify the continued detention, said the Constitutional Court.
The court, however, found that the refusal to grant bail was justified on the basis that there was the need to protect the evidence from being interfered with and to protect the daughter of Mr Gafa's alleged victim and other witnesses. Mr Gafa was facing charges of wilful murder whcih carried a penalty of life imprisonment. This meant that the risk of contamination of evidence was great and a real danger.
The Constitutional Court concluded its judgment by dismissing Mr Gafa's appeal and confirming the first court's judgment
Comments powered by

Disqus