Postage rates up sharply - MaltaPost clarification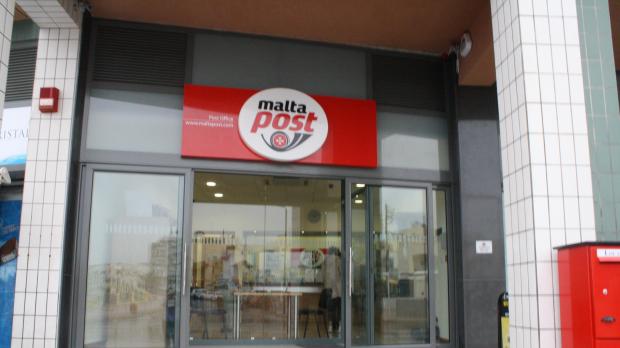 MaltaPost today announced a sharp rise in postage rates, saying it had been negatively impacted by changes in the framework, set by the Universal Postal Union, establishing inter-operator fees in respect of international mail.
In a clarification issued after its original statement, MaltaPost said the increases apply for domestic bulk letter mail, domestic and international registered mail and domestic and international printed papers only.
It said that for a number of years, various services, particularly domestic letter mail and mail registration, have recorded systematic losses.
The MCA approved the new tariffs. The revised tariffs shall still remain among the lowest in Europe.
With effect from Monday 19th November 2012, the following postal rates shall apply:
| | | |
| --- | --- | --- |
| Domestic Bulk Letter Mail | Current Rate | Rate effective 19 Nov 2012 |
| 0 – 50g | €0.19 | €0.24 |
| 50 – 100g | €0.26 | €0.30 |
| >100g, up to 2Kg, for each additional 50g | €0.09 | €0.20 |
| | | |
| --- | --- | --- |
| Domestic Registered Mail | Current Rate | Rate effective 19 Nov 2012 |
| Registration Fee | €0.49 | €0.90 |
| Advice of Delivery | €0.40 | €0.90 |
| | | |
| --- | --- | --- |
| International Registered Mail | Current Rate | Rate effective 19 Nov 2012 |
| Registration Fee | €1.40 | €2.25 |
| Advice of Delivery | €0.61 | €1.75 |
Domestic Printed Papers

Current Rate

Rate effective 19 Nov 2012 (for less than 50 items)

Rate effective 19 Nov 2012

(for Bulk Mail: 50 or more items)

0 – 50g

€0.16

0 – 50g

€0.20

0 – 50g

€0.24

>50g, up to 2Kg, for each additional 50g

€0.05

50 – 100g

€0.26

50 – 100g

€0.30

>100g, up to 2Kg, for each additional 50g

€0.09

>100g, up to 2Kg, for each additional 50g

€0.20
International Outbound Postcards

Current Rate

Rate effective 19 Nov 2012

Zone A

€0.37

Zone A, up to 20g

€0.37

Each additional 20g

€0.30

Zone B

€0.51

Zone B up to 20g

€0.51

Each additional 20g

€0.40

Zone C

€0.63

Zone C up to 20g

€0.63

Each additional 20g

€0.49

Zone D

€0.86

Zone D, up to 20g

€0.86

Each additional 20g

€0.68
| | | |
| --- | --- | --- |
| International Outbound Printed Papers | Current Rate | Rate effective 19 Nov 2012 |
| Zone A, up to 20g | €0.26 | €0.37 |
| Each additional 20g | €0.26 | €0.30 |
| Zone B, up to 20g | €0.35 | €0.51 |
| Each additional 20g | €0.35 | €0.40 |
| Zone C, up to 20g | €0.44 | €0.63 |
| Each additional 20g | €0.44 | €0.49 |
| Zone D, up to 20g | €0.58 | €0.86 |
| Each additional 20g | €0.58 | €0.68 |
Comments powered by

Disqus