God of Carnage in Maltese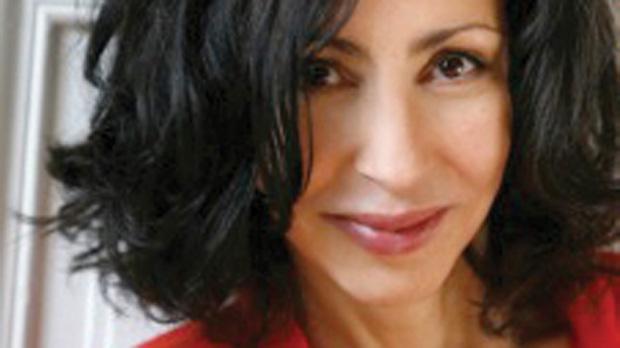 Greeted as a study in character for the way audiences are presented with a false-sincere, passive veneer, Yasmina Reza's Le Dieu du Carnage stunned critics even when it was shown in its stage and cinematic version in English.
She knows what actors can do with their roles and, as a result, her plays resonate with heavyweight names
Hailed for its brilliant writing, the façade presented by the script's characters only comes off after a bottle of Scotch gets consumed, with everyone admitting to their feelings, which only makes the play funnier.
Now, theatre-goers can experience the playwright's masterpiece translated to Maltese, as the Alliance Française de Malte-Mediterranée is putting up Anthony Aquilina's version of the script, Alla tal-Qirda, at St James Cavalier.
Besides the prestige and honour of joining so many other countries in enjoying this play in their native language, the producers feel that Reza will bring to Maltese audiences the latest overtures of modern theatre in its full bloom.
The production is being directed by Lino Farrugia, whose career includes the staging of authors such as Eduardo de Filippo, Ibsen, Shakespeare, Ayckbourn, Lorca, Ebejer and others. The Maltese cast features four highly respected actors – Jes Camilleri, Charlotte Grech, Chris Spiteri and Shirley Blake – whose recent performances have attracted acclaim.
Reza's works are considered by theatre professionals as acting showcases, displaying a real understanding of the relationship between actor and script. With an ear for what works on stage, Reza's dialogue is often sharp.
She knows what actors can do with their roles and, as a result, her plays resonate with heavy-weight names, including some of the most well-known actors on Broadway and in Hollywood. Audience interest in her works has helped establish Reza as one of the most important figures in late 20th-century theatre.
In Farrugia's words, directing such a work and working with this particular cast is a joy: "I consider Yasmina to be one of the most innovative theatre-writers of these last decades. She manages to capture truths that have been ignored during our lifetimes. Truths that glare at us and that keep haunting us. Are we really the product of our generation? Or are we made up to be what we are as a result of our DNA?
"Our children are behaving in a manner different from our parents and ourselves at their age. But is that right? Still, we try to delve deep in understanding ourselves. But do we manage?"
Farrugia says that Reza manages to develop such concepts in a unique form that portray not only a strong tinge of comedy but also an intelligence that is simple and yet obvious.
While at its core, the play is about children being bullied, as the comedy develops, the audience discover some truths about the characters that, more often than not, will ring home.
Reza's plays have been translated into 35 languages and performed in theatres around the world, including the Royal Shakespeare Company, the Theatre of Almeida, the Schiller Theatre and the Schaubühne in Berlin, the Burgteater of Vienna, the Royal Theatre of Stockholm as well as many well-known venues from Moscow to Broadway.
The playwright was born in 1959 in Paris, the daughter of a Hungarian violinist mother and a successful businessman of Russian-Iranian descent. As a working actress in France, Reza won roles in contemporary and classic productions and in between performances she began to write her own plays.
She completed her first play, Conversations after a Burial, in 1987, and received the Molière Award for Best Author. Reza has also written screenplays for films and a number of novels which have also been published in the US, Japan and South America as well as in Europe. In 2010 she directed her first film, Chicas, starring Emmanuelle Seigner.
Reza's international acclaim, however, came with her third play. Since its Paris debut in 1995, Art won numerous awards, including the Molière Award for Best Author, Best Play and Best Production; the Laurence Olivier Award for Best Comedy in 1997; and the Tony Award for Best Play in 1998. A host of other awards for her following works were to follow.
In 2006 God of Carnage became the next instant hit when it premiered on stage in Zurich, and in Paris two years later, starring Isabelle Huppert. A translation to English by Christopher Hampton was put up at the Gielgud Theatre in London, also in 2008.
Last year, Roman Polanski directed its cinematic version, Carnage, starring Jodie Foster and Kate Winslet. As with earlier plays, Carnage follows the formula of taking a group of upper-middle-class characters, stripping them with algebraic precision to their lonely, frightened 'ids'. In this instance farce trumps formula, and the play is the richer for it.
Before the one-act play begins, two 11-year-old children, Ferdinand and Bruno, are involved in an argument and Ferdinand knocks out two of Bruno's teeth with a stick. That night, the parents of both children meet to discuss the matter. Ferdinand's father, Alain, is a lawyer who is always on his mobile phone, while his wife, Annette, is her husband's wealthy showcase.
Bruno's father, Michel, is a self-made wholesaler with a sick mother. Michel's wife, Véronique, is writing a book. As the evening progresses, the rendez-vous degenerates into the four getting into irrational arguments, and their discussion falls into the loaded topics of mistrust of women, racial prejudice and homophobia.
The play reaches dramatic moments when Annette suddenly loses her composure and commits what everybody else tries hard to avoid in public. Audiences laugh but Reza maintains that her plays are not exactly comedies. They are funny tragedies, she retorts.
Alla tal-Qirda, adapted for a Maltese audience without losing any of its originality by Farrugia, delivers the cathartic release of watching other people's marriages go boom; a study in the tension between civilised surface and savage instinct.
The play, a satisfyingly primitive entertainment with an intellectual veneer, won the Olivier Award in London for Best New Comedy.
It is subtle in its shifting ballet of emotions and loyalties among the irritable quartet. As alcohol replaces coffee and outer garments are removed, sides of combat blur.
The men gang up on the women, the women gang up on the men, and the husbands and wives wind up, briefly, changing partners.
Alla tal-Qirda is being staged today, Friday, Saturday and next Sunday at 8pm. Tickets are available from St James Cavalier or online.
Comments powered by

Disqus