Official: Tonio Borg nominated European Commissioner - to stay on as minister until confirmation process is concluded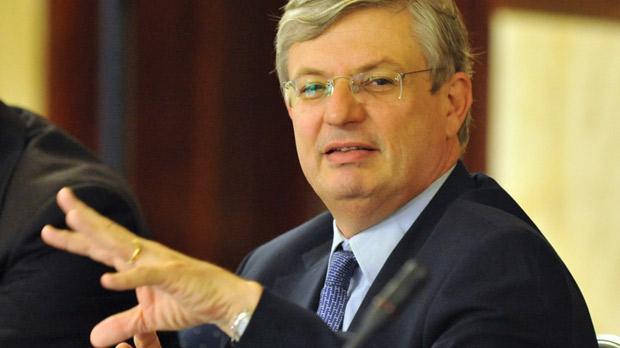 Updated 8 p.m.
Foreign Minister Tonio Borg is being nominated by the government to become European Commissioner, it wwas officially announced this evening.
The Prime Minister this evening officially informed European Commission President Jose' Manoel Barroso and the Leader of the Opposition of the government's decision.
Dr Borg told Net TV that he will shortly resign as deputy leader of the PN but will stay on as MP and Minister until the European Union's confirmation process is concluded.
The PN in a statement thanked Dr Borg for his service as deputy leader and praised him for his integrity and wisdom.
Once approved by the European Parliament and the Council of Ministers, Dr Borg will serve for the rest of John Dalli's term, up to 2014.
Speaking to The Times last Thursday, Dr Borg said: "I am happy where I am, but I am always ready to serve wherever the Prime Minister deems fit."
Dr Borg, an expert in public law, has been foreign minister since 2008 and is respected among his peers, particularly for his input two years ago when the Schengen countries were in dispute with Libya.
He has been an MP since 1992 and a minister since 1995, having served for many years as minister of justice and home affairs. He was also responsible for local government.
Dr Borg became deputy leader of the Nationalist Party in 2004.
EPP GROUP WELCOMES NOMINATION
The EPP Group in the European Parliament welcomed the decision of the Maltese Government to nominate Dr Borg for the post of European Commissioner for Health and Consumer Policy.

"I commend Prime Minister Lawrence Gonzi for acting swiftly in nominating a new Commissioner", said Joseph Daul, Chairman of the group.

"Europe is facing a serious economic challenge and a fully functional and focused European Commission is essential to continue combating the crisis effectively. Prime Minister Gonzi's decision to act immediately in response to Commissioner Dalli's unexpected resignation shows the Maltese Government's sense of responsibility in ensuring that the European Commission is immediately restored to its full complement in the best interest of public trust in the Institution", continued the chairman.

While congratulating Dr Borg on his nomination, the EPP Group said it looked forward to a swift confirmation process in the European Parliament.

It called on all political groups in the European Parliament to act responsibly in this process to ensure that the new Commissioner was appointed as soon as possible: "This is in the best interests of the Institution", Joseph Daul concluded.
Comments powered by

Disqus