No truth in North Africa carcasses claim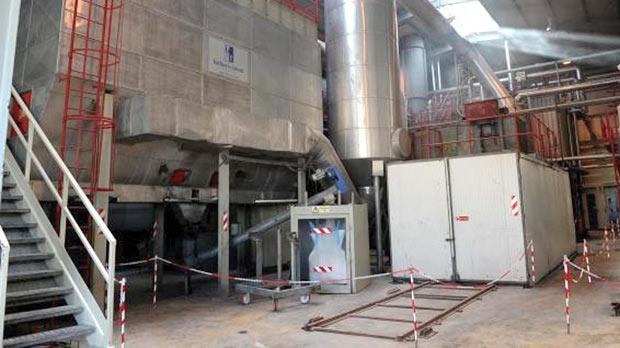 A board of inquiry has thrown out a claim by Labour MP Leo Brincat that animal carcasses from North Africa were being imported for incineration at Wasteserv.
The board, made up of Judge Joseph Camilleri as chairman and Louis Cassar and Victor Vassallo, was set up in June to investigate Mr Brincat's allegation made during a press conference.
The MP had claimed Wasteserv was regularly accepting the carcasses, which was illegal, and pointed out that it was a health risk. He also claimed the authorities were doing their utmost to deny this information.
However, the board said it was satisfied that, from the evidence collected, "no such importation took place".
There was no evidence that there was "any importation of infectious waste from Libya or any other North African country".
In outlining the sequence of events that led to the alarm being raised, the board noted that Agriculture Director General Anthony Gruppetta became aware of a foot and mouth outbreak in North Africa. He immediately issued detailed instructions on how waste coming in from Libya had to be accompanied by veterinary or customs officers to Wasteserv for immediate incineration.
However, this e-mail, for some reason, was not sent to the planning authority.
During a spot check by the authority's inspection team, officials had noted that blood was leaking from some containers, accompanied by a bad odour.
On making inquiries, a Wasteserv official said the containers "had waste incoming from Libya stored in them".
A report was immediately drawn up and following another spot check, the planning authority requested Wasteserv's CEO to provide more information about the waste. However, Wasteserv "gave little importance" to the planning authority's request, according to the board of inquiry.
It was clarified to the planning authority only later that this was ship-generated waste from Libyan vessels rather than directly imported from Libya.
In its findings, the board noted that it was the phrase "waste from Libya" that had "justly" triggered off the planning authority's concerns. These concerns would have been allayed had Dr Gruppetta's e-mail been sent to the planning authority and had there been a "timely response by Wasteserv".
Mr Brincat was probably made aware of the planning authority's internal correspondence on the matter and then held his press conference, the board said.
It said the local domestic farm-animal industry had not been placed at risk.
Although Wasteserv had acted according to Dr Gruppetta's instructions, the board called on it to respond "more rapidly" to the planning authority's inspection reports and for a better communication protocol – both internally and between the two entities – to be established.
Communication between the director general of the Agriculture and Fisheries Regulation Department and the planning authority, especially its environment unit, should be improved.
In the case of health risks especially, Mepa inspectors should be kept informed, the board recommended.
Comments powered by

Disqus