Omar Osman back behind bars in long-running case
Briton withdraws financial guarantee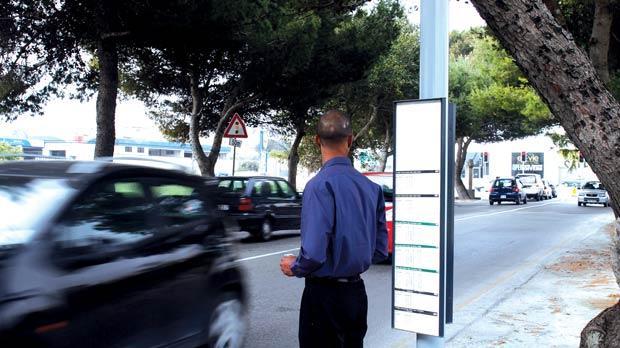 Omar Osman, a Somali who was held in prison awaiting trial for five years, is back behind bars today after being accused of breaching bail conditions. One of his financial guarantors also said he is withdrawing his guarantee.
The 31-year-old Somali is facing charges of complicity to rape. He was charged and remanded in custody in 2007 and was denied bail for three years. Bail was finally 'granted' in 2009 against a bail bond of €6,000 which was beyond his means. Requests were made by his lawyer over the years for the bond to be reduced but they were all were denied until late last year when it was reduced to €4,000.
That amount was still beyond reach, but two British benefactors, Jeremy Cope and Michael Owen intervened as financial guarantors.
Mr Osman was then released on bail limited to just 150 minutes daily - He had to sign the police register between 7.30 and 8 a.m. every day, and had to be back at home by 10 a.m.
The police took him to court again today, saying he had breached bail conditions and had not signed in at a police station when he was supposed to.
Meanwhile, Jeremy Cope, one of the Britons who had acted as guarantor for Mr Osman, told the court that he was withdrawing his guarantee. He said that Mr Osman had ignored the bail conditions several times, and at one time also swallowed a quantity of pills, although hospital doctors had later said it was not sufficient to be seen as a suicide attempt.
Police Inspector Louise Calleja said that yesterday she was informed by a sergeant at Zejtun police station that at the time when he was supposed to be at home, Mr Osman went to the police station and said that he wanted to sort out some paper work regarding the money paid for his bail. Some time later Mr Cope went to the police station with Mr Owen and said that this was not the first time that Mr Osman had breached bail conditions.
Defence counsel Patrick Valentino questioned Mr Cope about whether he wanted anything from Mr Osman in return for his bail guarantee, including sexual favours. Mr Cope replied 'absolutely not'. He said he had not expected anything but felt the justice system had let Mr Osman down.
Pressed further by Dr Valentino, Mr Cope said that he had slept with Mr Osman casually eight years ago but since then nothing had happened and he (Mr Cope) was in a stable relationship. He denied making sexual advances or expecting any return for getting Mr Osman out of prison.
The court is due to rule next week on whether or not to grant bail.
Despite having been held being bars for almost as long as he would have served on conviction, Mr Osman has repeatedly refused to plead guilty and vehemently protests his innocence.
Mr Cope and Michael Owen had said when he was granted bail that they were convinced of his innocence, having known him before he was jailed through odd jobs he would do for them at their Żejtun farmhouse."What's more, the DNA proved negative. Even if he were guilty, which we are convinced he isn't, justice should have been done in five years," Mr Cope said.
The case goes back to 2007, when a Maltese woman was gang raped by three African men in the precincts of the Marsa Open Centre. Mr Omar was charged, along with another two Somalis and a Sudanese man, of complicity.
DNA samples were taken but proved negative, unlike two of the co-accused, whose semen was found on the victim.
The only evidence that ever connected Mr Omar to the case was the testimony of a friend of the victim who said that at one point, he had seen Mr Omar carry the woman.
The victim herself – who was severely drunk throughout the ordeal – corroborated her friend's version but none of them placed Mr Omar at the scene of the rape at any point in time.
Comments powered by

Disqus