Globalisation increasing despite uncertain economic outlook – Ernst & Young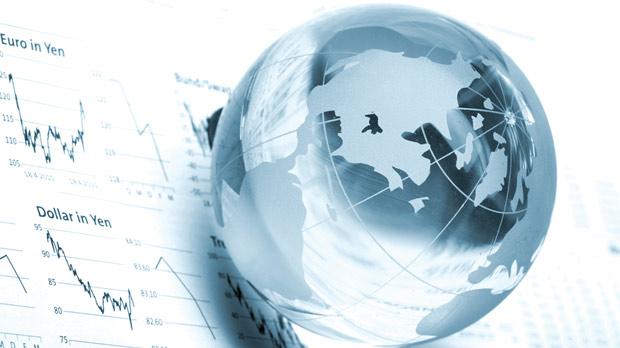 Despite faltering prospects for the world economy, globalisation is still increasing among a majority of the world's 60 leading economies as they so far avoid descent into protectionism.
Almost two-thirds consider it likely that there will be a new global financial crisis, triggered by eurozone debt defaults
However, 90 per cent of business executives expect to see an increase in protectionist measures if the global economy slides into a double-dip recession, according to a report by Ernst & Young.
The third annual Ernst & Young globalisation report draws on two sources of original research: Ernst & Young's Globalisation Index, which measures the world's 60 largest economies according to their degree of globalisation relative to their GDP, and a survey of 1,000 senior business executives worldwide, conducted in late 2011, canvassing their thoughts on globalisation; as well as a forecast of global and regional GDP growth over the next four years.
While Ernst & Young forecasts that global GDP growth will be just 3.4 per cent in 2012, the index continues to predict that globalisation will continue to advance this year and up to 2015. This is most pronounced for medium-sized emerging markets like Vietnam, Malaysia, Mexico and Colombia and smaller European countries like Belgium, Denmark, Slovakia and Austria.
The UK and the US are the only major markets where the index forecasts a modestly declining globalisation score in the next three years due to both countries introducing immigration rules that will impact on the hiring of foreign nationals.
The only year in the past two decades when this trend paused globally was in 2009 at the height of the financial crisis. However, among the survey respondents, more than half think that a deteriorating economic environment will cause a dramatic increase in tit-for-tat protectionism.
James Turley, chairman and CEO of Ernst & Young said: "While globalisation continues apace regardless of weaker growth around the world, the spectre of protectionism remains a threat. Businesses and governments have to continue to make the case for globalisation as a positive force for economic and social good and avoid any descent into protectionism."
The performance of the emerging markets, led by the BRIC countries, continues to offset sluggish growth in the developed world. Ernst & Young forecasts that the combined GDP of the emerging markets is set to grow by 5.3 per cent in 2012, continuing to outpace the developed world and increase their share in world GDP.
The GDP of emerging markets (measured on a purchasing power parity basis) could overtake that of the developed economies as early as 2014, with about 70 per cent of total world growth in the next few years coming from the emerging markets, of which over a half will be from China and India.
The outlook in Europe, where Ernst & Young forecasts essentially flat growth in 2012 even if the sovereign debt crisis is resolved, and in the US, where Ernst & Young is forecasting modest if below par growth of 2.5 per cent, is less positive.
The business executives surveyed were concerned about the current business outlook, highlighting a looming squeeze – slowing growth, increasing competition, significant operational complexity and shortages of talent in key markets – that they believe is diminishing business prospects.
They were also more pessimistic than most economic forecasters. While they remained optimistic about the medium-term potential for emerging markets, slightly more than half of the senior executives questioned believed that the global economy is likely to fall back into recession by the end of 2012.
Almost two-thirds consider it likely that there will be a new global financial crisis, triggered by eurozone debt defaults. And almost 90 per cent of respondents expect to see an increase in protectionist measures if the global economy slides into a double-dip recession.
As well as the prospect of an increase in protectionism, the sovereign debt crisis in the Eurozone and the global economic slowdown have also raised the possibility of a new credit crunch as banks scale back lending against a backdrop of declining confidence in interbank markets.
John Ferraro, chief operating officer of Ernst & Young, said: "This daunting scenario presents many problems for global companies, not all of which possess the flexibility, responsiveness or skills needed to overcome them.
"Our research for this report has uncovered four fundamental business challenges that companies must navigate in the years ahead. These are complex and unlikely to be resolved quickly, but we believe businesses can tackle them with new responses that rely on flexibility, speed and unconventional thinking."
The four challenges identified by Ernst & Young are: succeeding in rapid-growth markets is harder than it used to be; one size does not fit all markets; policy has become more important and less predictable; and good people are hard to find.
Comments powered by

Disqus