Policemen stabbed in Jordan street protest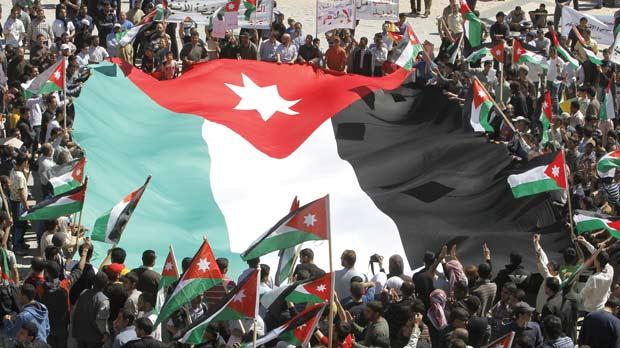 Jordanian police fired tear gas at Islamist protesters yesterday after six officers were stabbed and seriously wounded, as more than 1,000 people demonstrated in Amman, demanding reforms and the ouster of the Prime Minister.
"Forty policemen were injured, including six stabbed, as they tried to disperse a demonstration by Islamist Salafists in Zarqa," Mr Khatib said. "The six policemen are in serious condition."
Mr Khatib said police "had to fire tear gas after a group of Islamist Salafists attacked some citizens following their demonstration in Zarqa, accusing them of being atheists".
News websites said dozens of Islamist protesters were injured in the clashes.
The Salafists have been demonstrating over the past few weeks to demand the release of 90 Islamist prisoners, including Abu Moham­med al-Maqdessi, the onetime me­ntor of slain Al-Qaeda in Iraq leader Abu Musab al-Zarqawi.
Comments powered by

Disqus