Maltapost rebrands and offers new service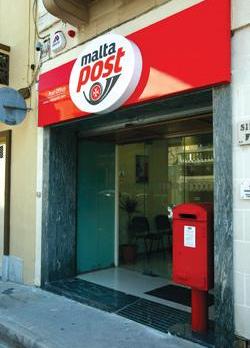 Maltapost customers can now send an electronic letter to the post office and have it printed and sent to a specified address as part of a brand revamp that also sees the company logo return to its original colours.
More new services would be added in the near future, including in the financial department, CEO Joseph Gafà said yesterday.
Flagged by postmen in their new grey uniforms at the refurbished San Ġwann branch, Mr Gafà said the new service of delivering post electronically was previously only available for some companies. It was now accessible to everyone via the company's new website.
The service would also work in reverse, with clients asking for a letter to be scanned and sent to them electronically, he said.
"Maltapost has adopted a new red and black logo to represent traditional values with a fresh outlook in both appearance and spirit," Mr Gafà said.
The new look was meant to help the postal service enter into new markets, he added.
"Although postage service has changed throughout the years, it is still very much needed," he said, pointing out that Maltapost today delivered more packages than letters.
The postal service will also be opening a branch at the University and will be increasing its financial services in the near future. Cheques can already be cashed in most branches.
The courier service between Malta and Gozo will also be expanded, to offer a "more concentrated" package to this growing market.
The emblem change is intended to match the red and black pillar boxes present throughout the island. However, this would not happen overnight, Mr Gafà said, and the gradual change would eventually see all outlets, branches, vans and uniforms sporting the new colours.
Comments powered by

Disqus