Embassies targeted by Athens parcel bombs
Merkel receives package with gunpowder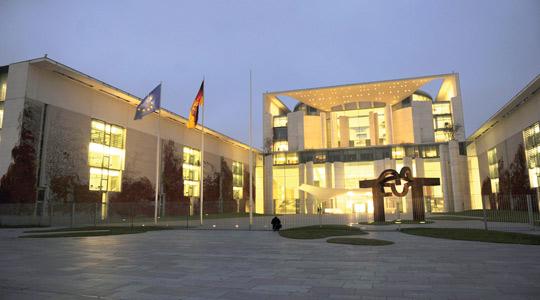 Parcel bombs exploded at the Russian and Swiss embassies in Athens yesterday and devices sent to three others were intercepted, the latest in a wave of attacks linked to left-wing extremists.
The packages were similar to four devices sent to embassies in the Greek capital and intercepted on Monday, including one addressed to French President Nicolas Sarkozy.
Controlled explosions were carried out by police on suspect packages addressed to the German, Chilean and Bulgarian embassies.
Meanwhile, a package intercepted at Chancellor Angela Merkel's offices yesterday contained explosives and was linked to the mail bombing campaign in Greece, Germany's Interior Minister said.
Thomas de Maiziere told reporters that the parcel had been mailed from Greece two days ago and that the explosive device was built in the same way as the bomb that exploded at the Swiss embassy in Athens earlier yesterday.
"The situation in the chancellery today was linked to this," he said, referring to Mrs Merkel's sprawling complex of offices in central Berlin.
"We are in very close contact with the Greek authorities. But there was no advance warning from Greece," he said, adding that the device "could have caused not insignificant damage".
Mrs Merkel was out of the country at the time, in Belgium on an official visit.
During the Greek credit crisis in April, Mrs Merkel pushed hard for Athens to adopt major austerity measures before any bailout would be agreed. The subsequent budget cuts have proved deeply unpopular in Greece.
Mr De Maiziere said security at all government mail rooms had been bolstered in light of the attempted explosive attack and ordered them to exercise particular caution with mail from Greece.
The package arrived at the chancellery addressed to Mrs Merkel at about 1200 GMT.
Officers from Germany's Federal Crime Office (BKA) inspected the parcel, which arrived at the mail room in her chancellery complex, after staff reported a suspect shipment.
"The investigation shows that the content could have at least wounded people," Mrs Merkel's spokesman Steffen Seibert told reporters.
Mr Seibert said that police had taken measures so the package would not explode or catch fire but declined to provide further details.
"She wishes to thank the security forces, who acted very prudently," he said.
Berlin daily Der Tagesspiegel said the package contained gunpowder with the return address given as the Greek Economy Ministry. It was delivered by mail delivery firm UPS.
It said police had fired water cannon at the parcel to prevent an explosion.
Comments powered by

Disqus