Riccardo Cocciante to perform during Calleja concert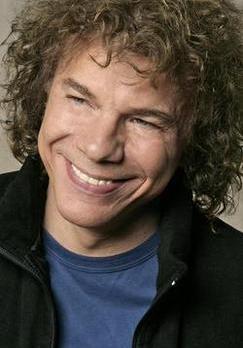 Popular Italian singer Riccanto Cocciante will be joining tenor Joseph Calleja on stage during his eagerly anticipated annual summer concert on July 24, at The Granaries in Floriana.
Cocciante's participation has been confirmed by concert organisers NnG Promotions.
Cocciante, who won the 1991 edition of the Festival di San Remo with Se Stiamo Insieme, is well known for his distinctive choice and the versatility of his style.
Cocciante is particularly well-loved by Maltese music lovers for the hit that launched him onto the international scene, Bella Senza Anima. Other classic Cocciante hits include Margherita, L'Alba and Io Canto.
In the meantime, singer Claudio Baglioni has had to forego Calleja's invitation to perform in the concert due to an "unforeseen indisposition of a personal nature".
In a personal and handwritten letter addressed to Calleja, the Italian singer expressed his deep regrets and his disappointment while hoping for another opportunity to visit Malta in the near future.
While expressing regrets at Baglioni's indisposition, Calleja said he is very happy to welcome Riccardo Cocciante on stage with him and that he is looking forward to a concert that promised to be the biggest musical event this summer.
"I am very happy to confirm Riccardo's partecipation in my annual appointment with the Maltese audience. Riccardo Cocciante is one of Italy's top selling artists and I have the greatest respect for his work. Both Riccardo's and Dionne's participation will add an extra dimension to this concert and I have full faith this year's event will be just as memorable and unique for the audience as last year," Joseph Calleja said.
The concert will also include the participation of a 500-strong children's choir and the Malta Philharmonic Orchestra, conducted by celebrated Maestro Paul Bateman. Equally comfortable with both classical and lighter pop music, Bateman was a hit with the Maltese crowd when he first appeared on stage with Calleja last year. His arrangements and compositions have been performed by acclaimed musicians such as Sarah Brightman and Jose Carreras.
For more information, email [email protected] or call on 9933 4444.
Tickets for the concert are available from all Agenda, Vodafone and Exotique outlets and from www.nngpromotions.com .
The concert is supported by Vodafone Malta and Malta International Airport.
Comments powered by

Disqus