Malta, Tunisia discuss repatriation of migrants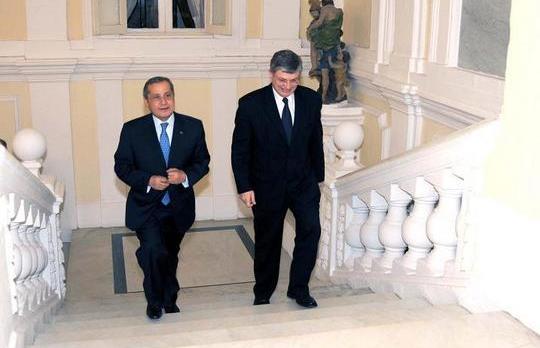 Illegal immigration and the repatriation of migrants were among the topics discussed today between Tunisian Foreign Minister Abdelwaheb Abdallah and Foreign Minister Tonio Borg.
The ministers had talks in Valletta as a Joint Commission between the two countries discussed bilateral relations in a two-day meeting.
Some 70 Tunisian migrants arrived in Malta on February 1 and although they were not granted refugee status, repatriation has been slow because documents have taken a long time to arrive from Tunisis. Some of the Tunisian migrants rioted earlier this month while calling to be sent to their country.
The Foreign Ministry said that in today's talks the two ministers addressed a number of issues in an effort to improve the identification and repatriation process between the two countries.
The two ministers also discussed cooperation in education, agriculture, aquaculture, tourism and IT and reviewed trade relations.
The two sides signed an agreement on cooperation in higher education and on joint ventures in the agriculture and aquaculture sectors.
Dr Borg said that a Maltese company has entered into a joint-venture with a Tunisian company to start providing training on fire-fighting and occupational health and safety in Tunisia. Another company is to export equipment producing alternative energy to Tunisia.
Comments powered by

Disqus