'I'm Evarist Bartolo, not Alfred Sant'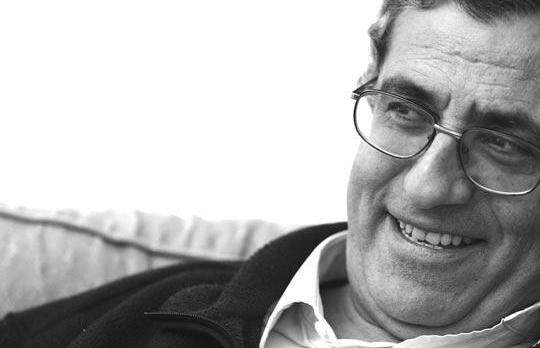 After yet another Labour Party defeat, Evarist Bartolo finds himself in much the same position he was in five years ago. This time, however, he is committed to run for the top job.
Five years after Labour lost the crucial 'EU membership election', Evarist Bartolo is somehow experiencing déjà vu. He is contemplating his chances of taking on the top job after a painful defeat and again making the argument to reinvent the party into one which is able to pitch its message to a broader electoral marketplace.
Five years back he had also been touted as one of the frontrunners in a potential leadership struggle after Alfred Sant announced he would be stepping down, along with his deputies. Undoubtedly influenced by their friendship, when Dr Sant changed his mind, he decided to follow suit.
That decision now seems to have come back to haunt the party... and Mr Bartolo personally. "Back then I had gone round saying I was ready to offer my services to the party but if Dr Sant puts his name into the hat I'll withdraw. Should I have done that? I think I'm still paying the price for it," he says now, punctuating the moment with his trademark grin.
"The fact that he (Dr Sant) stayed on obviously prevented the party from learning all the lessons and moving on, but the way things happened and the kind of people who contested the leadership in 2003... I personally thought he was still the best person..." he continues.
He pauses as he is pressed on whether he now thinks Dr Sant should have quit. "That is what I told him in person, privately obviously."
Mr Bartolo's decision potentially cost him the opportunity to take the former leader's share of the delegates, though this would have confirmed him in the eyes of many as a 'Sant man'. It is a perception complemented by the friendship between the two that spans three decades and which could now be a potential obstacle for his bid as party leader.
But he disagrees on this point. In the past five years he has been nothing but an MP in the party, he says, dismissing as myth the influence he is supposed to have had on Dr Sant.
Moreover, he insists: "I'm not a clone. I have my own style, my own mindset, my own ideas and I need to be judged on my own terms. I'm Evarist Bartolo, not Alfred Sant."
This time he intends contesting even though he is quick to point out that he "is being realistic" about it. Should the ship not go to port there is always the option of deputy leadership, which he doesn't exclude. "We'll see what happens, I'm keeping my options open."
The delegates he has met so far have encouraged him to step into the fray, but he is still keenly aware that the support he enjoys among them may not match that enjoyed by other contenders - when he tried his luck for the post of deputy leader in 2003 he lost out to Michael Falzon.
"I tend to have more support among the broader Labour base than within the party," he says.
So does he favour the idea floated by George Abela and others that the new leader should be chosen by paid-up members as well as delegates.
"There have been people in the party who have been working on that idea for the past two years and who were very disappointed it was mentioned publicly like that... because now it's being associated with someone who may be running for the leadership."
He makes it clear that he favours the idea himself, citing the way other European Social Democratic parties, such as the Greek Pasok Party or the Italian Partito Democratico that elected George Papandreou and Walter Veltroni respectively, adopted such concepts successfully. But he also argues that the timing is probably not right.
"I definitively think it's where we should be going, but right now I think it's too piecemeal. It's like we thought up something to do for the time being. I think there are organisational and structural changes in the party that need to be done, such as the decision of whether to have a second deputy leader, which need to be tackled together."
The narrative emerging from the different Labour voices that have been analysing the defeat publicly now seems to converge on a consensus that the party was stifled with a heavily inward-looking disposition. The question is why did it have to take so long for this spell of sorts to be broken?
Like many Labourites who are asked this question, he points to 1998. The party in 1992 had embarked on a series of important reforms aimed at helping it open up but the process was aborted after 1998, just as the EU, an issue which polarised people, had raised the temperature on the political thermometer, he argues. He stresses that the Dom Mintoff debacle had traumatised the party, which led it to create more barriers and never really bring them down again.
"I think even if you analyse our last campaign, whether we like it or not I think we give ourselves a very tribal image - that if you don't form part of this tribe you're not welcome... it's as though we put up obstacles to prevent people from joining in."
The party has to open up and make itself appealing to the middle classes, he insists, making his leadership pitch.
After a 20-year reign, interrupted only briefly by the short-lived Sant government, one would have expected Labour to win this election hands down but it did not happen. Why?
What follows is a not-so-pretty depiction of the strategy employed by Labour in this campaign. "I think logistically we weren't as organised as they were. It's one of the things on which we need to get our act together."
The Nationalist Party was better at getting its people out to vote on the day, better at mending things with its disgruntled people and better at attracting young people.
"There was an almost complete absence from the Internet, which is terrible," he says, pensively mulling over the latter point. "I ask my communications students at University where do they get their information from? There was a time when they would say, TV, radio, friends and newspapers, in that order. Now the first medium is Internet, then friends, TV, radio and newspapers. If you're not where they are, someone else is filling in that gap. And the Nationalist Party filled it very well."
There were also issues with policies, one of his favourite areas. "Yes, there were issues with policies where we were not credible enough. The reception class is one example. Although it's a very good idea and the best education systems in the world have it, in Finland and other Scandinavian countries for instance... you don't discuss such an idea during an election campaign.
"It's black or white and this is definitively not something you can discuss in those terms... definitively not a repeater class idea... We have to improve our policymaking, the substance and the presentation."
This must be one of the fundamental flaws which should have been dealt with adequately by a party that seemed to have entered election mode shortly after it lost five years ago.
"I think there was overconfidence and a complacency that we were going to win... that people were fed up so much that Labour would win. It wasn't like that."
He even had a little focus group at his home with undergraduates who did not vote Labour to understand the phenomenon, he says. "They said they wanted to change the oil in the car but not the whole car, because Labour's wasn't better. We should really reflect deeply on that because I feel they got it spot on. It's not a matter of just smiling more and being more media savvy or being more present on the Internet. All that is important but we need to engage people more and we need to be where the majority of the population is."
This brings us to the central tenet of his message for the leadership bid and one he has been practising for the best part of his career now as he plyed his trade on the 10th district - Labour's need to appeal to the middle classes.
"If you look at the result, our comfort zone is still the south... but demographically people are moving to the north, so that presents us with a serious problem because our social base is shrinking. Unless we make all the necessary changes to be more present in the north, which means being more present with the aspiring middle class, this party will remain a big party but one for the minority."
In other words, he indicates that Labour cannot keep being a party for those who were born Labourites or those who are falling behind.
"We have to look at these things and be where people expect us to be and address their aspirations. While, definitely, we have to be true to our values of social justice and taking care of those who are left behind, we cannot do this exclusively. We cannot be an emergency ward. At least we have to be a general hospital with a labour ward... not just where people turn up as casualties but also where new hopes are being born."
The theme of opening up to broaden Labour's appeal has also ushered in a persistent warning by Mr Bartolo in the past weeks for the party not to be taken over by someone who will turn it into a tribal minority.
"If the person who takes the leadership does not realise that it's not a question of recovering a few thousand votes but also a question of making this party the party of the upwardly-mobile in which big parts of the middle class should feel comfortable with the MLP, then this party is doomed to remain a tribal minority - closed in on itself, more geared not to lose ground than to gain it," he insists.
He pauses, however, when asked who of the other contenders could do this to the party. "I'm still waiting for all the candidates to declare themselves but more than one person could do that, I don't just have one particular person in mind," he says diplomatically. "I'll keep it at this level because I don't want to rubbish anyone."
Some feel that he is referring to Michael Falzon but again, his smile provides a prelude to his response. "I prefer not to mention names. One of the things that worries me about the Labour Party is that there is too much infighting, too much biting at each other's tails and it has to stop. We're human beings and it happens in every political party... but it's too much and I find it unhealthy.
"We should create a party which allows for more diversity and disagreement but also compromise. So while I feel that I have the duty to tell the party delegates that we're at the crossroads and that we can go forward as well as backwards, I don't feel I should mention names. I would be going against what I've just said."
Despite the diplomacy, however, he has already declared publicly that he feels the deputy leaders should have resigned along with Dr Sant. Given that Charles Mangion has already said he will not contest, it leaves Dr Falzon, who yesterday officially declared his bid for the leadership.
"Of course... I think that just as Alfred Sant and Charles Mangion did, even the other deputy leader should resign," he interjects, adding when prodded that this also means he should not be running for the leadership post.
He actually goes one step further, saying he feels that even the party president and the general secretary should step down.
"During the campaign it was obvious that there were five people who were in charge of what was going on - the president, the three leaders and the general secretary. I think they should also assume the responsibility, though I believe that even if we say this one has to go, that person can still contribute to the party while assuming responsibility for this loss."
Comments powered by

Disqus