Maltese dancers for Cyprus spectacle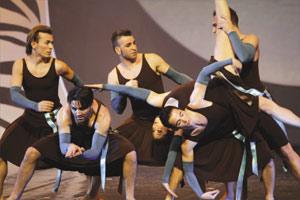 A YADA dance troupe will shortly be travelling to Larnaca, in Cyprus, to participate in a major open-air theatrical event joining dancers from Cyprus, Greece, Romania and France in a spectacle revolving around the dramatic history of the island.
Felix Busuttil, who will be leading the troupe, said YADA had been invited by director Andreas Papadopoulos.
Choreography will be in the hands of Mr Busuttil, who will be assisted by Daron Galea. Two of the dancers taking part, Elaine Falzon and Karl Tabone, were recently awarded a three-year scholarship to attend the Cambridge Performing Arts School, in the UK.
This is the second time the YADA Dance Company will be in Cyprus.
Justin Roy Barker had headed a team of 10 dancers who had also joined forces with European member state artists on a similar venture.
"The doors to Europe have finally opened fully," Mr Busuttil said.
"It is such an honour for our country that locally-trained dancers are acquiring scholarships that are fought for by British and other international artists.
The proof of the pudding is in the eating and Maltese dancers have a passion for theatre, the will to succeed and the tools to get there," he said.
Comments powered by

Disqus