Monument to Gozitan hero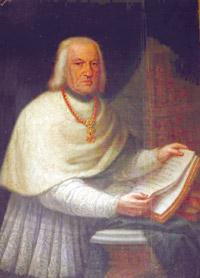 A monument commemorating Archpriest Saverio Cassar will be inaugurated in Gozo.
Archpriest Mgr Cassar was a Gozitan patriot who led the uprising against the French in Gozo in 1798 and who acted as head of the provisional government in Gozo for two years.
The monument, being erected on the initiative of the Ministry for Gozo, will be inaugurated by President Eddie Fenech Adami on the occasion of the 200th anniversary of Mgr Cassar's death, in a ceremony that will take place on December 14 at Independence Square, Victoria.
The monument includes a bust of Mgr Cassar and a bronze basso rilievo on a marble base. It is the work of Michael Camilleri Cauchi, with the bronze work carried out by Joe Chetcuti.
On December 16, Gozo Minister Giovanna Debono will inaugurate an exhibition of historical documents related to the monsignor at the National Archives Gozo Section, at the Gozo Public Library in Victoria.
Comments powered by

Disqus