Traffic think tank wants to help you quantify your road rage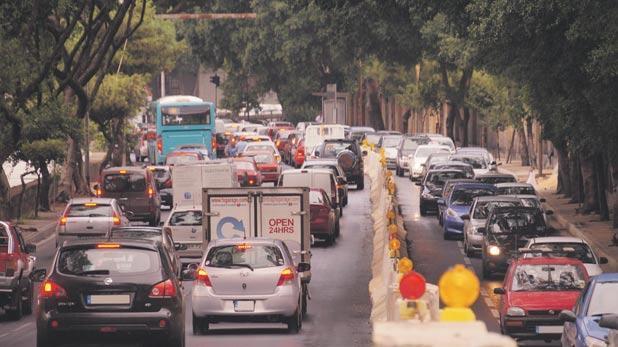 Have you ever thought of calculating your frustration while caught in traffic? Now there's an online tool for that.
A new Frustration Calculator quantifies your level of frustration based on the distance of your journey, average speed and time lost in traffic - and gives you an example of what you might have achieved in the hours lost to gridlock.
The calculator is part of Project Aegle, which brings together a range of experts to generate ideas and raise awareness on how to make transportation in Malta more sustainable.
Project Aegle is an initiative by the Debono Group, importers of Toyota in Malta.
"Our task is to come up with ideas to improve the transport system in Malta, but before we do so, we also want to make people aware of the cost of their journeys in terms of the time lost in traffic and the impact that this has on their general wellbeing," said group director Geoffrey Debono.
The calculator was launched today at a press conference at the Toyota showroom in Żebbuġ.
Project Aegle's experts include Prof. Maria Attard, Konrad Pule, Matthew Bezzina, Ranier Fsadni, Prof. Edward Mallia, Prof. Adrian Muscat and Dr Philip von Brockdorff.
"According to official figures, congestion costs the country 4 per cent of its GDP. This cost is expected to increase to 8 per cent by 2050," said Mr Debono. "We want to generate ideas that could be taken on by government, car drivers, police and road users to serve this greater purpose."
Project Aegle have also rolled out a website and a blog through which the public can contribute to ideas.
Comments powered by

Disqus