The great exchange
Forex trading is responsible for billions of euros of activity every day and attracts millions of investors – including individuals keen to grow their own portfolios. So what's the secret? FXDD's Rebecca Portelli takes Jo Caruana through the nuances of this dynamic online sector.
The Forex market is the largest, most liquid financial market in the world – with an average € 1,778.8 billion traded every day. This essentially refers to the many currencies that are traded on the foreign exchange market and the fact that much of that activity takes place online.
"All of that activity is fielded through companies like FXDD, which is a Category Three investment services company licensed by the MFSA," explains Rebecca Portelli, who heads the company's finance department.
"FXDD started off as a Forex trading broker in 2002 in New York and, after achieving success there, it was decided the company should expand its operations into Europe. It was then that Malta was chosen as the ideal hub for this set-up and the local office was launched six years ago. Today, FXDD services clients in over 200 countries."
Ms Portelli explains that the majority of FXDD's clients are individual retail clients, as opposed to companies. Interestingly, this has developed into a thriving market, with statistics showing that retail foreign exchange trading now accounts for 5.5 per cent of the whole foreign exchange market – or a whopping €250 billion every day.
The majority of retail traders trade as a hobby
Despite this, the majority of retail traders trade as a hobby, "even though it can really bolster their income if they are successful", Ms Portelli says.
Beyond that, the company also works with introducing brokers and money managers, as well as hedge funds and white labels.
"An introducing broker is the customer catering arm for the dealing firm. They drive business to the clearing firm and provide additional customer support for both the client and the dealer," she explains.
"Introducing brokers are usually compensated as a portion of the spread on each trade their client makes. Meanwhile, a money manager is a person or institution responsible for managing the funds of a third party individual or institutional investor."
One of FXDD's key strong points is the fact that its clients – whether retail or institutional – can trade in different currencies in real time. Their trading solutions provide 24-hour Forex trading with competitive pricing, fully automated execution and sales and support in 13 languages.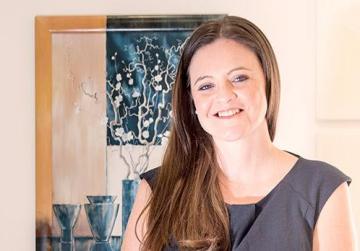 Rebecca Portelli, FXDD's Head of Finances.
"Customers can also trade our instruments offered [namely Forex, gold, silver and oil] directly from our FXDD MetaTrader 4 platform," Ms Portelli says, adding that it is this range of products, coupled with FXDD's competitive rates and superior customer care, that really sets it apart.
MetaTrader 4 is FXDD's core product – a trading platform software for online trading in Forex, contract for differences (CFDs) and futures markets.
"MT4, as it is commonly known, can be downloaded from our website," says Ms Portelli. "It provides tools and resources that allow traders to analyse price, place and manage trades, while also employing automated trading techniques."
Reiterating the strength that FXDD has in the market, Ms Portelli notes that much of it comes down to the company's stringent approach to regulations and requirements.
"It's my role to ensure we keep up to date and, on top of all, the industry requirements, including capital requirements, competence requirements, our shareholding structure, corporate governance and record keeping. Our department also reports on quarterly returns and any other changes that may be held among the company, as well as on other obligations including tax, VAT, financial reporting and accounting standards. Together, this forms the very backbone of what we do and enables us to offer the very best to our clients."
Malta was chosen as the ideal hub for FXDD's European office and, today, the company services clients in over 200 countries
Today, FXDD can be considered one of the leaders in online Forex trading but the company certainly isn't resting on its laurels.
"Our plans for the future include increasing the number of our personnel and further expanding our business within the EU.
"As we continue to develop, so too will our offerings and technologies, giving traders the opportunity to make the most of the currency market wherever they are in the world," Ms Portelli concludes.
FXDD Malta Ltd is at K2, First Floor, Forni Complex, Valletta Waterfront, Floriana FRN 1913.
FXDD Malta Ltd is licensed to provide investment services by the Malta Financial Services Authority. Foreign exchange trade carries a high level of risk that may not be suitable for all investors.
The lobby of the London Stock Exchange. Photo: Suzanne Plunkett/Reuters
Successful investing
Interested in Forex training? Follow these tips on getting started, from the experts at FXDD:
■ Draw a personal financial roadmap.
■ Evaluate your comfort zone in taking on risk.
■ Create and maintain an emergency fund.
■ Be patient and follow your plan.
"Before you make any investing decision, take an honest look at your entire financial situation, especially if you've never made a financial plan before," Ms Portelli advises.
"The first step to successful investing is figuring out your goals and risk tolerance. You should never invest any funds that you cannot afford to lose. Finally, you should educate yourself on the risks associated with the investment in question. Most importantly, you should always seek advice from an independent financial adviser if you have any questions."
Comments powered by

Disqus