New University IT Services Centre inaugurated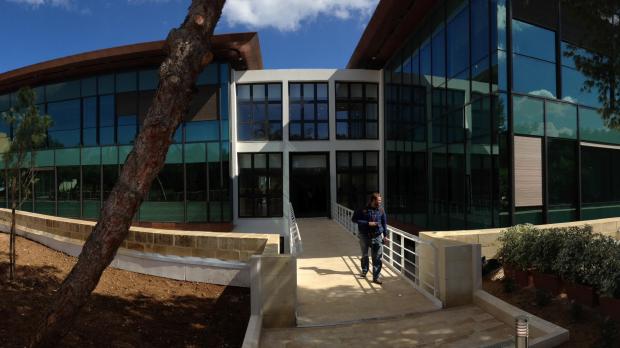 A new IT Services Centre was inaugurated at the University this afternoon by the prime minister.
The €8 million centre groups the University's IT services. It was built alongside a new Faculty of ICT, which is receiving its finishing touches and was also visited by the prime minister.
The bright, state-of-the-art building, costing €17 million, has a floor area of 8,000 square metres spread over four floors. It includes several computer labs and tutorial rooms as well as a floor dedicated for research.
The project was built thanks to EU financial assistance.
In his address Dr Gonzi underlined the importance which the government gives to education, insisting it is not so much about buildings as about experience imparted to students, broadening their horizons and making Malta a more attractive investment destination. It was because of this vision that Malta's economy was among the best performers in the EU.
Investment in education was enabling the country to diversify its economy, as evidenced by the rapid growth of the financial services and pharmaceutical sectors, with a new focus now also being made on life sciences.
Dr Gonzi promised that government investment in the University would be maintained, and said the University was becoming increasingly attractive to foreign students. A memorandum of understanding will be signed with China in April enabling more Chinese to study here.
Dr Gonzi also noted that the old Ta' Giorni School is to become an International College.
The IT Services Building inuagurated by the prime minister today.
Comments powered by

Disqus