Sargas plant 'could be powered by gas'
Norwegian firm welcomes request for full feasibility study on project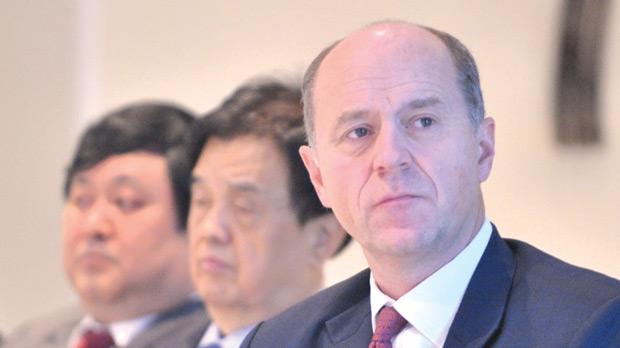 Sargas, the Norwegian company proposing a €1 billion investment in a clean energy power plant, yesterday welcomed Malta's decision to ask it for a full feasibility study, saying the plant could also be run on gas.
We have not given up on Malta in spite of our massive investment programme in other countries
The company's CEO Henrik Fleischer told The Times he was pleased the Government had conceded that the proposal would translate into cheaper utility tariffs.
The company was now looking forward to further talks.
Mr Fleischer added that Sargas had not yet received a formal request and had learned the news from the media.
"It has taken us over three years to concretise an understanding on feasibility between the parties," Mr Fleischer said from his Oslo office.
He said the technology was being set up in several countries, particularly the US, adding: "We have not given up on Malta in spite of our massive investment programme in other countries."
Mr Fleischer made it clear that Sargas was willing to address all the issues identified by a pre-feasibility study commissioned by the Government from KPMG.
The project offered to Malta, he underlined, was not intrinsically linked to biomass or coal as a fuel but gas was also "a veritable possibility."
The Sargas technology would lead to "near zero emissions" and the carbon capture technology would put Malta at the forefront of environmental conservation. Martin Roden, director for business development, said the company hoped to have further discussions with Enemalta soon in order to decide the way forward.
Introduced to the Government and the Opposition by former European Commissioner John Dalli, the Norwegian company is proposing a €1 billion coal-fired, barge-mounted steam plant drydocked at Marsaxlokk Bay and capable of producing energy at a much lower cost than current rates.
In exchange, the company wants Enemalta to enter into a 30-year power purchasing supply agreement with it.
The issue had become a political hot potato, with the Opposition accusing the Prime Minister of ignoring the proposal and the Government saying Labour wanted to revert to the use of coal.
On Tuesday, the Government said there were many questions still to be answered following the pre-feasibility study and it wanted the company to do a fully-fledged feasibility study if Enemalta was to keep the project under consideration.
KPMG identified some major issues that need to be assessed in much more detail, among them the fuel use (coal and biopaste), the carbon capture and storage technology, maritime issues and environmental considerations.
Comments powered by

Disqus